27th Annual
Red & Blue Competition
Friday, June 19, 2015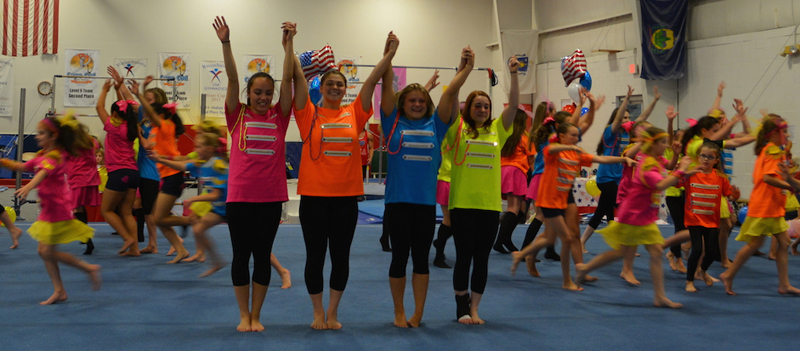 Origins of Red & Blue
Visit the photo gallery!

Twenty-two years ago I wanted a way to celebrate the end of the competitive season and recognize the achievements of each athlete. The original event was a cookout with various outdoor activities followed by an awards ceremony. However, ground rentals with pools became costly and the weather was unpredictable. Therefore the event was brought into the gym and somehow morphed into a pair's competition and dance exhibition. I wanted a fun competitive event where kids had some choices and especially the rewards of older girls pairing with younger girls, coaching them and forming new bonds and appreciation for each other. Whenever I connect with Spectrum alumni, they always remember the Red & Blue.