CITY OF CHAMPIONS 2017
Saturday, April 22, 2017
Session 1
Xcel Silver, Xcel Platinum & Xcel Diamond
3:00/3:30
Session 2
Xcel Gold
5:30/6:00
Sunday, April 23, 2017
Session 3
Level 3 (56)
8:00/8:30
All Schools
Session 4
Xcel Silver (36)
11:00/11:30
Elite, GWF, HOH (15), McKeon
Session 5
Xcel Bronze (61)
1:30/2:00
Elite, HOH, MGC Hingham, MGC Pembroke
Session 6
Level 2(18) & Xcel Bronze (24)
4:00/4:30
Level 2 All Schools
Xcel Bronze – Gymport, Metro South, McKeon
This competitions theme is "City Of Champions" which is Brockton's motto, due to the success of native boxers Rocky Marciano and Marvin Hagler, as well as its successful Brockton High School sports.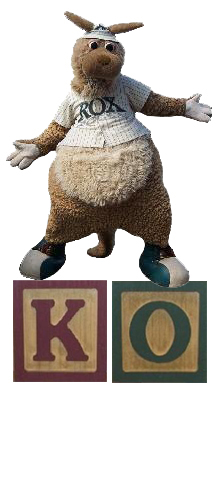 MEET FORMAT
A 15 minute open stretch will be followed by the first event timed warm ups. At the conclusion of timed warm ups, teams will remain at that event, teams will be announced and competition will begin.
AWARDS
Generous 50% individual and All Around awards
Team trophies awarded at each level
Gymnast will receive a City of Champions Gift
SPECIAL EVENT AWARDS
For each session an award will be given (chosen by judges) for:
Best Slam Dunk Vault
Home Run Bars
TKO on Beam
Touchdown Floor
During the conclusion of each session KO the Kangaroo mascot for the Brockton Rox professional baseball team will visit and assist in giving awards.
CONTEST
By squads, all Gymnasts will be participating in a Handstand-Walking Race. The winners from each squad will participate in a City of Champs contest to determine a Champion! Winners will receive 2 movie tickets to Showcase Cinemas.
DIRECTIONS
Spectrum is located at: 959 West Chestnut Street, Brockton, MA 02301. Get directions.
PARKING
Due to the size of our competitions, we will be holding numerous sessions. PLEASE stress to your parents the importance of not arriving before their scheduled Check in/ Warm Up time. Parents and gymnasts will not be allowed entrance into the facility until their gymnast's check in time.
ADMISSION FEE
$5.00 for adults / $3.00 for children
HOTEL INFORMATION
We recommend the Marriott Residence Inn, located at 124 Liberty Street in Brockton (1/4 mile from our school). Call 508-583-3600. Mention City of Champions competition to receive a special discounted rate.