Our Exhibitions are a fun event for our students to perform the compulsory gymnastics routines they have learned. We hold three Exhibitions throughout the year:
Snowflake Exhibition (December)
Spring Fling Exhibition (March/April)
Stars & Stripes Exhibition (June)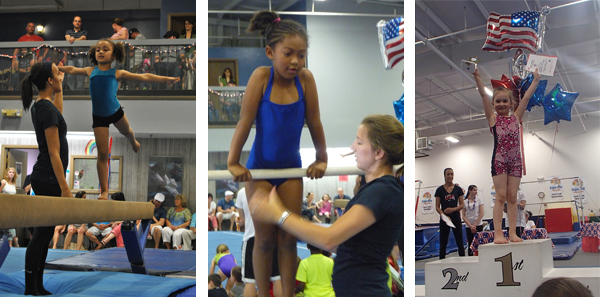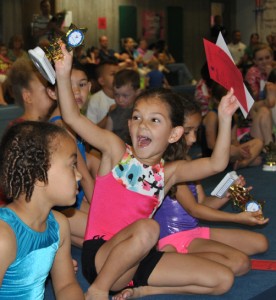 Our Exhibitions will be held for all Spectrum students. All registered students will be given the opportunity to participate in these events. Participation in our exhibitions is optional but encouraged. To participate in the exhibitions, students will learn the U.S.A.G. level 1 – 2 compulsory gymnastics routines. Your child's experience will determine which routine they learn. Preschoolers will be taught a modified version of the Level 1 routines. These routines will be taught during class time. On occasion, additional practices, prior to the exhibition, will be held.
Children will receive a gold medal or trophy, certificate and a scorecard, which will enable you to evaluate your child's progress. Exact date and time will be provided to you two weeks prior to the exhibition date.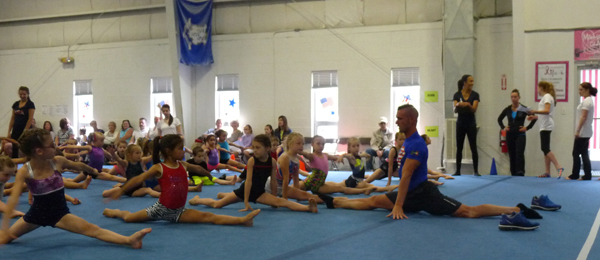 Exhibitions begin with a group warmup and stretch.