Makeup classes are available for all students who are unable to attend their scheduled class time. Please contact the front office for an appointment. Remember, if your busy schedule does not allow a makeup, then you lose the class. Makeups are a privilege. Since you pay for the spot in the class, as well as the class itself, we have fulfilled our obligation to you by holding the class at the time we promise with a qualified instructor ready to teach your child.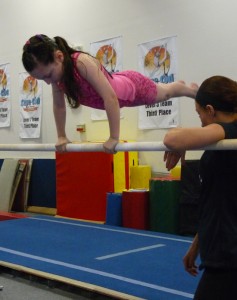 To avoid crowding at the end of the school year, we suggest that students make up classes within that eight-week interval in which the class was missed.
Missed classes from the fall, winter and spring sessions cannot be made up during the summer session. Missed classes from the summer session cannot be made up in the fall, winter or spring.
Makeup classes must be completed prior to cancellation of registration.
Regular class time cannot be used for makeup times.
We do not guarantee instructor or class size for makeup classes.